By Matthew Albert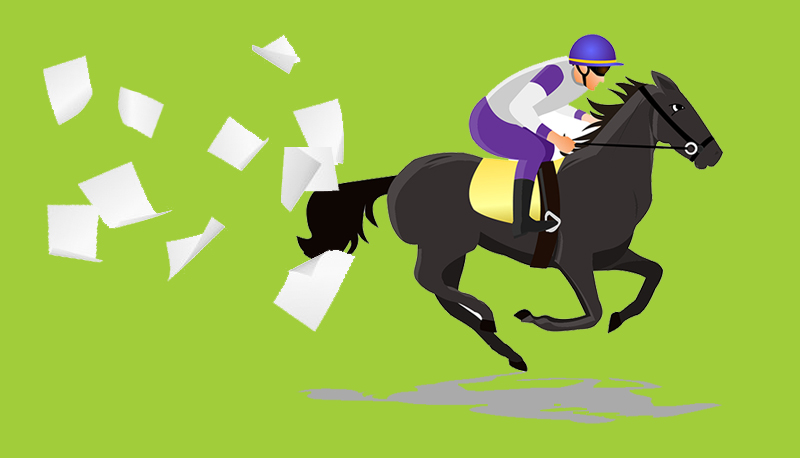 Get Ready for the AP Stakes!
"Final horses being loaded into the gates. We're just moments away from the AP Stakes.
And they're off! It's Manual Paper breaking hard to the rail followed by Capture, then by Match, then by Approval just a few lengths behind, with Archive falling back fast in the early going.
They reach the first turn and already the pace is painfully slow. Manual Paper still leads, but here comes Remote Working to slow down Manual Paper! Not far behind are Chronic Late Payments and Angry Vendors.
The field gets to the backstretch with Manual Paper desperately clinging to the lead. Remote Working is starting to make a move and Extraordinary Inefficiency is staying in the fight! Here comes Domino Inaccuracies to make a challenge for the front! And lagging FAR FAR behind is Strategic Initiatives.
They make the third turn and I can't see Anything Modern whatsoever. He's a total afterthought!
To the final turn now and Low Morale is now a force to be reckoned with. DOWN THE STRETCH THEY COME! It's Manual Paper and Remote Working trying to hold off Angry Vendors and Chronic Late Payments…BUT HERE COMES NEGATIVE REPUTATION! It's going to be close! Here they are! Down to the wire! And it will be MASSIVE AUDIT coming out of nowhere to take the crown!
Manual Paper just didn't have enough and couldn't overcome the consistent charge from Remote Working. All the way back still trying to finish is Strategic Initiative and Modern Automation, which was never in the picture to begin with."
Don't Become Obsolete. Automate!
During a pandemic, the longer you wait to automate, the more you risk your own department becoming so obsolete that it could run an even sadder AP Stakes. Even though times are tough and new challenges confront you every day, this time is now the absolute best to automate more of your operations. Think about the day-to-day AP issues you deal with in a "normal" world, now think about how those issues get exacerbated in a pandemic world. That's not good for business.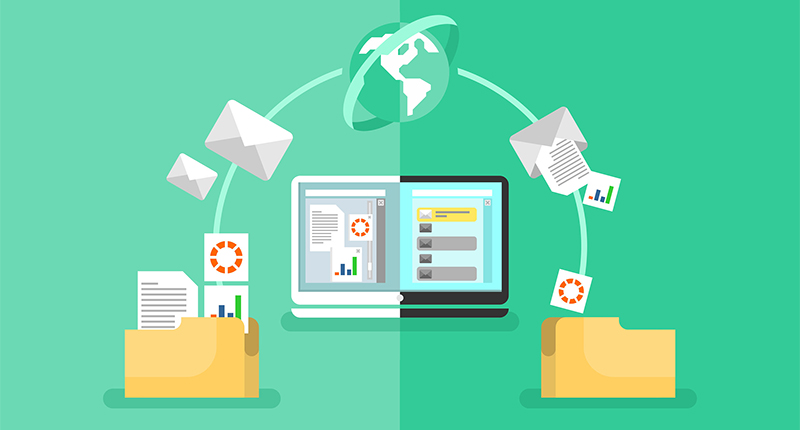 Again, the time to automate is now! As each day goes by, your AP employees get swamped and swamped and swamped to the point where they can't possibly see the light at the end of the tunnel. No group of hardworking employees should bust their rear ends that much and have so little to show for it–especially when they aren't set up for success.
Think about what you could do with an AP department that spent more time analyzing data rather than handling tedious invoicing and checking in with you on a litany of exceptions to rules that only slow them down? You could have an AP department that could come to you with large-scale data sets about where your money is going, which in turn leads to smarter decision-making by both your team and you. What's the point about tracking the money if you don't do something with that data in the first place?
Three Steps to Move Toward Automation
That's where automation comes in. Let's take a look at some of the steps you can do to move your AP department into a world:
Invest in software that can scan invoices and process electronic invoices. So much time gets saved here right here. Invoice Scanning programs increase the chances that you can turn more invoices around in one day, far faster than what human employees could do.
Take all of your procedures and standardize them. Limiting the exceptions to rules makes processing go faster and decreases invoice turnover time.
Use your AP employees' time for more useful tasks. Purchasing the right software not only frees up time from invoicing but can also export data in pretty much any way you want. Have your employees analyze this data and suggest possible strategic initiatives based on what the data says.
Let's face it–automation can seem precarious when you're used to paper. But consider how much more you can do when you're not bogged down by the time-consuming tasks that prevent you from really thinking hard about your goals.
Don't be scared of automation. Embrace it! Your employees just might thank you in return with more creative solutions for your business.