By Matthew Albert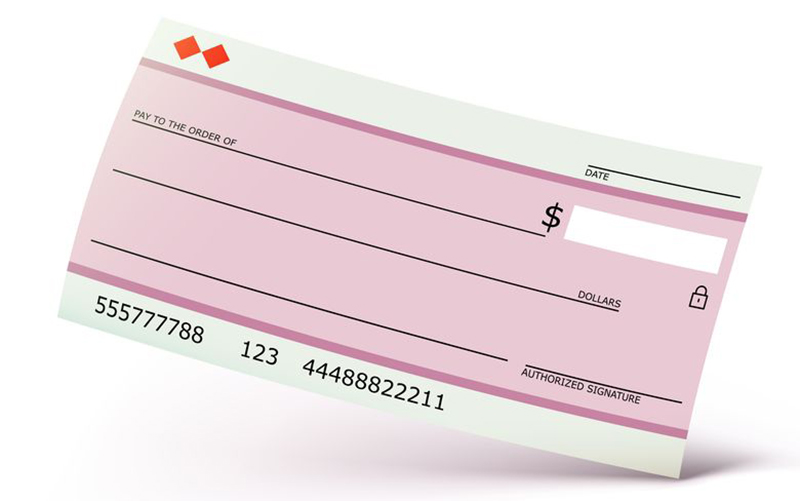 There's a rather poignant moment of irony in the undisputed, unchallenged motion picture classic "The Blues Brothers" where Elwood picks up Jake from a Joliet prison in an old Mount Prospect police car. Naturally, Jake is rather upset and demands an explanation. (Hey, it's my mini-review. Take that, Ghost of Ebert!)
After Elwood leaps an opening river bridge and clears the gap with no damage done to the suspension, he tells Jake something that inevitably changes the audience's outlook on life as we know it. Something so crucial, we can't help but think about how we have grown as humans in the first few minutes of the film. Elwood says that while the car may have an undesirable exterior, "It's got a cop motor, a 440 cubic inch plant, it's got cop tires, cop suspensions, cop shocks. It's a model made before catalytic converters so it'll run good on regular gas."
Which brings us, obviously, to checking. Here's the thing: Checking's outdated. However, being outdated doesn't mean useless. In fact, sometimes older things don't change over time because parts of them continue to outperform other things. When compared to current payment methods, checking still has those good cop shocks and cop tires. It's why over a third of businesses still prefer to use them.
Let's take a closer look at which parts of checking are worth riding out and which parts are worth avoiding.
Checking Advantages
Before the invention of credit and debit cards, checking was the preferred method many individuals used to make payments. Checking allows people to:
Make large payments without the worry of carrying excessive cash. Big win there.
Mail more secure payments than mailing cash. For the business world, checks are most valued for the control of finances they offer. When a business or individual signs their name to a payment, it creates a sense of accountability and certainty that payments are reaching their intended vendor. It takes less active thought for someone to swipe a plastic card or hold their phone to a chip reader then it does to physically write out payment.
Keep a detailed record account, which is helpful in the prevention of checking fraud and false payments that could occur among employees or from outside the company.
Disadvantages
Unfortunately, despite the many advantages found in checking, several disadvantages exist.
Checking requires more time and is therefore less efficient than other methods of payment. It also isn't completely fraud-proof. (But then again, lots of methods have some weakness to fraud. That's why we covered lots of them on this blog in our uber-special 3-part fraud series.)
Checking is a costly form of payment. There are many expenses included in the process, from paying for the paper supplies to write and send checks, to the receiving and approving fees of checks.
Many retail chains and vendors choose not to accept checking as a valid means of payment in their business. This can prove challenging for a business who relies on checking in all their business costs.
How does Technology and Checking work?
With so many risks, and with the increase of security in other forms of payment, businesses often question if check keeping and writing is the best alternative for them. That is why it is important to note the influence technology has had in the improvement of checking. Advanced check writing, or digital checking, offers competitive advantages that traditional checking cannot.
It's more cost effective. Online technology allows businesses to skip the fees they would normally pay with physical checking.
Advanced checking is more time-effective, meaning that businesses can focus on other areas of their work and direct more energy in production of services.
Many online checking technology programs offer cloud-based software for their clients to use. This means that companies have easier and more convenient access to their checking information. Online services often have app options, meaning that business owners can check their payments on their mobile devices.
Online advanced checking technology is economically friendly. Many businesses are concerned with the carbon footprint they leave in their daily use of materials. An online alternative gives employers and employees the satisfaction of knowing they are doing their part to responsibly cut down on the use of paper materials and waste.
So like we said earlier, checking has parts that make it worth it and others that don't. Your reliance on checks ultimately depends on the needs of your business. We still feel it's important to keep an open mind to advanced checking as it continues to improve as a reliable source of payment. As your business grows and finds the need to improve your checking payment methods, feel free to reach out to an oAppsNET Partners consultant to learn more today.
(And don't let me catch you playing the Armada Room at the Holiday Inn! You're better than that.)