Like many of you over the past year, your humble blogger has had to do more than a few work-related tasks at home.
"Great! No commute! More time for me!"
Ah, yes. But not so fast there, chief. For more and more of us, it ended up being something more like this:
"Great. No commute. More time…for work."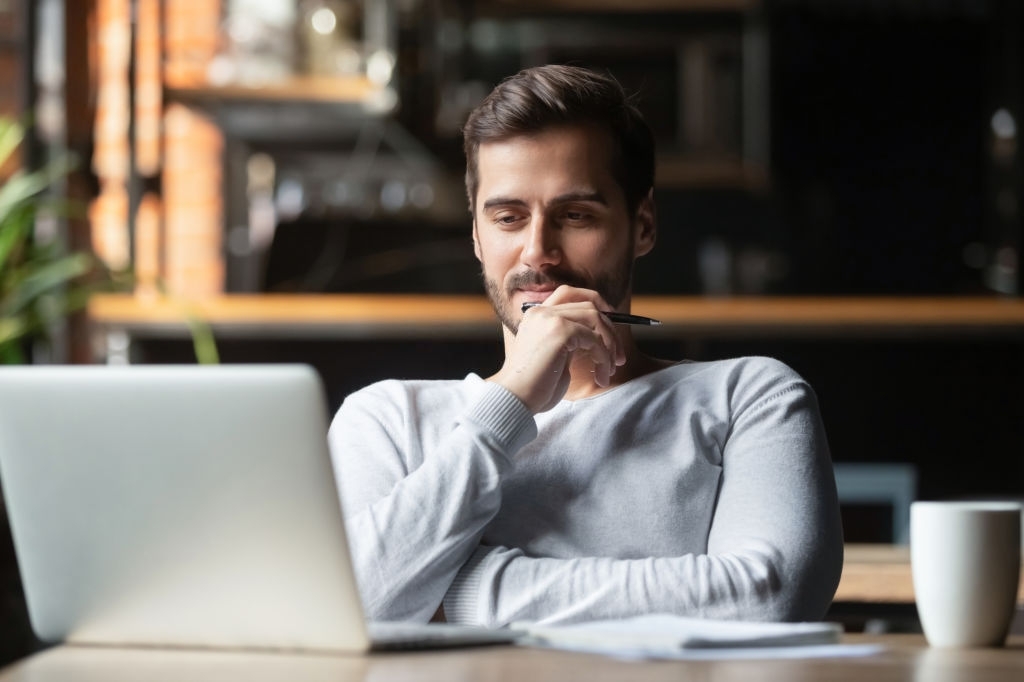 And that right there is exactly the problem. When we have more time available for work, we run the risk of not using that time efficiently. It's a paradox. Just because we do more work at home doesn't mean we are getting more work done.
Businesses are subject to that risk, too. Every day, employees spend too much time completing manual tasks with the chance of unnoticed errors. But what if you found a way to automate those tasks? What if you could speed up the process, eliminate the human error, and create a more satisfying overall experience?
But enough about Major League Baseball umpires. Let's talk about YOUR business and why you should automate your accounts payable tasks.
Automating AP accomplishes three big objectives:
Increased accuracy
Faster processing speed
Better cost-effectiveness
Increased Accuracy
When you've got invoices flying all around this big beautiful earth, life is good. Unfortunately, more invoices means more opportunities for mistakes. Most of the time, errors happen because we're human. When you automate AP, your selected software eliminates all of that.
Faster Processing Speed
Speed is great, but it's only helpful if you're accurate at the same time. With AP automation software, you can go digital and rest easy knowing that invoices are processed faster than humans without careless errors. Now THAT'S something worth celebrating.
Better Cost-Effectiveness (and Employee Productivity)
If you process invoices faster and do it error-free, then it's only a matter of time before those time savings turn into "cha-ching cha-ching" savings. Think about it. You spend less time sending out notices, the notices are error-free, and you still have your loyal employees ready to handle other tasks that make better use of their talents. Everybody wins. Simply put, when you automate AP, you empower people.
Still not buying it? Check out the clip below from our friends at Oracle. When you're done being converted, head over to our social media pages and tell us why your life's about to get better.
Video Transcript:

The Accounts Payable Department in many organizations has to deal with many paper-based invoices coming out of the different channels. An employee has to figure out the type of the invoice, like it's a purchase order or a non-purchase purchase order. Based on the type of the invoices, they need to redirect for appropriate action taken, as well as if it is a non-purchase order, they have to do a bad coding on top of it.
So this whole process is time-consuming. As well as the data entry at the end, he has to take care of all the process has been completed well or not. And then he can take action and send the data to the APS. In this whole process, sometimes invoices get lost, as well there will be human error at the time of the data entry. And that will add a cost to the company at the end.
As Naresh pointed out, this process has a lot of problems. We are going to tackle this problem using our Integration Cloud Service, which include Process and Insight Analytics. Before going into the demo, let's introduce who are the persons who are going to participate
in this particular demo.
So we have a buyer, who is Joy. He is the person who bought the item for his personal use.
We have the manager who is going to approve whatever Joy has bought. And we have an Accounts Payable data entry person, who is Renai. She is going to take care of paying the seller. I'm going to play the role of Renai. She is the data entry person into the Accounts Payable Department in the company.
Over here, I am already logged into the Oracle Content and Experience Cloud services, where I will get all the invoices that need to be taken care of. So I can see I have a new invoice that  needs to be taken care of. Let me go and see the details about the invoice. So I can see the invoice here, as well as
Content and Experience Cloud services managed to capture all the metadata of the invoice.So you can see it's been captured here. And I can see status has not been started yet.So I need to start the invoice processing. So just simply–I just need to click here and start the process.
So as I start the process, it will trigger a process cloud on the backend side. And it will send this invoice to the appropriate person, based on the type of the invoice. Like if it's a purchase order, it will go to the manager to approve.
If it is a non-purchase order, it will go for a buyer accounting. As the invoice that Naresh triggered, since that was the non-purchase order, I got an email which says that the buyer has to complete the coding. I'll go ahead and click on View online. I can see that this particular invoice has Invoice Type, Invoice Number, and all the details have been filled.
All I have to do is click on this Account Coding dropdown and do the account coding for that particular line item. I can add more line items, if I want.
And if I want to go and check the original invoice, I can click on this icon button over here. And you can see that it pulls up the original invoice. For the time being, I am going to click on Complete, as I have done the account coding. Now once the account coding is done, the manager, who was John, he has to approve this particular invoice. As John, there is a new task in my queue that I need to approve. I'll go ahead and click on that particular task. I see that the account coding has been completed by the buyer. I can go ahead and click on Approve.
Now, as the manager has approved this particular invoice, it goes back to Renai. The manager has approved the invoice. So now I will get back that invoice with all information that was required. So let me go and see the invoice. I can see the invoice has been processed. Let me click here. OK, I can see the whole details about the invoice. The account coding has been done. I can write the comment, as well as check the history. Let me go and see the inside of the invoice. So this graph shows all the milestones that have been captured for this invoice. You can see it's been approved by the manager here if you click on that, you will be able to see who has approved this invoice and every detail that is required for data entry to take a decision.
So simply, let me go and Submit the invoice, as I have all the details that are required. Now let's say if I am the head of the Accounts Payable Department and I want to know what the state of my department is, once I log in as the administrator, I can click on Invoice Processing. And I can see all the invoices that have passed through these different milestones. I can see the Milestone Summary. I can see the Passed Milestones. I can see how many invoices were actually rejected and how many invoices went into error.
Also, if I want to check how much time it takes for processing an invoice, I can check. So here, we can see that for a port invoice, it takes 36 minutes to process. It can be more, depending upon your business process. So this is where I know that where exactly the state is of my Accounts Payable Department. As you've seen the demo, with the help of Integration Cloud Services, we can streamline the whole process. So there will be no back and forth email required. As well as for a company, there will be no human error. And there will be no loss of invoices. And managers will be able to take appropriate action based on the analytic dashboard And for a company, it will save a lot of money at the end.