AP departments or accounts payable departments are a crucial part of a company. However, if they use conventional methods, they take up too many resources. In terms of both workforce and cost requirements, the AP department is up there. With other departments, this cost and workforce can't be decreased because of the type of work. However, in AP, this amount can be cut to a minimum by adopting AP automation.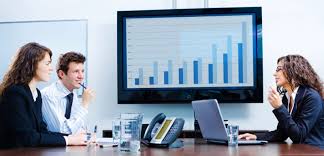 As the name suggests, AP automation is the automation of processes in AP, such as processing invoices, rendering payments, etc. The system is so revolutionary that every company is trying to adopt it. If a company doesn't embrace the system in 5 years, it will surely be behind the competition. If your company is trying to adopt the approach and is researching the benefits and features of AP automation, then you are at the right place. Here's how you can quickly adopt AP automation.
Automating your payments
The accounts payable department's main job is to handle payments to vendors and sellers for procuring goods and services. Hence, most of the time, the AP department will be dealing with costs, and having a suitable payment method helps them out a lot. If you are still using conventional paper methods, you will be spending a good amount on managing this method. However, if you switch to electronic methods, you will be much better off. Some of the popular electronic payment methods are:
● Automated clearing house(ACH)
● Wire transfers
● Purchase cards/Company cards
● Real-time payments
● Virtual cards
If you have the proper accounts payable software, setting up the automation process could take less than 30 days. This means you will have a faster payment process with a reduced bottleneck in a month. Your AP department's paper burdened days will be over. Security with digital trails for taxes and audits and digital security of the payments will also be there. Also, if you choose virtual cards as your payment method, which is highly recommended, you will have revenue on each payment as well.
Invoice automation
Electronic invoices are more than just "invoices in a pdf format" to remove any misconception from your mind. An invoice in a pdf format still needs to be downloaded and printed. Many people are misguided and believe that converting invoices into pdf is adopting the electronic invoice system. Manually scanning invoices and inputting data by hand cannot be considered part of automating invoices. This method also doesn't remove the primary anomaly i.e. paper.
Invoice automation can be achieved by modern invoice software. They enable invoice automation by taking over manual processes such as scanning and processing invoices. This switch also saves you time and money because conventional methods are so costly and inefficient that they are not worth it today. Furthermore, if you factor in human error, it becomes a no-brainer. Modern software, on the other can do all the things mentioned below:
● Automatically inputs invoices into your workflow once they are received from vendors.
● This software comes integrated with 3-way matching OCR engines that you can use to eliminate errors from invoices.
● They can scan invoices with a whopping 99% accuracy, which conventional means cannot achieve.
● You reduce the risk of fraud by almost 85%.
● Remote access to status updates and approvals is available from a smartphone or a laptop with a stable internet connection.
Keeping your current processes
The best thing about AP automation is how you can keep the processes you work with. So you don't have to throw all of it out the window. Instead, you should switch to automated systems while maintaining your current processes. Automation will eliminate the tedious parts of the plans, and you will be able to keep the practical aspects of your system as they were.
Most CFOs or chief finance officers have already sped up digital transformations in their companies as the pandemic has changed the world quite a lot, and the trend will only continue at this stage. The pandemic introduced us to remote work and how it can be more effective. Hence, to follow this trend, you need to automate processes, or the system won't be viable. Along with keeping your current processes, you can also keep your existing bank with which you have good relations. You can transfer the bank from the old payment method to the new one.
Conclusion
The process doesn't take much time to adapt fully, and now that you've seen how many advantages it can provide, you will most likely start adopting it. In addition, most experts have suggested AP automation will grow to be a $3 billion industry in 3 years, which means that right now is the perfect time to invest in it.