With the world shifting towards an online mode in various aspects of its organizational structures, there are many changes everyone needs to be aware of. One of them is E-Invoicing, which is essential for efficiency and easier compliance. This can help make working for your organization more accessible, makes your work more transparent, and enables you to manage your taxes and finances easily.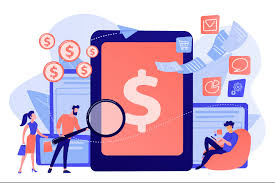 This article will deal with understanding what e-invoicing is, its benefits of e-invoicing are, and how you can implement it in your organization. Read to know about the various processes involved in it and how it helps out any company.
What is E-Invoicing?
E-Invoicing, as the name suggests, is a method that involves the generation and exchange of an invoice in an integrated electronic format. It has now become a common B2B practice because of its efficiency. In the Indian scenario, tax evasion is a big issue for the government; the generated fake invoices can be curbed by e-invoicing. Moreover, traditional ways of manual invoicing are prone to errors, so e-invoicing is a perfect option to handle every aspect efficiently.
You can track e-invoices very quickly, and creating a fake one is nearly impossible as they are much easier to track and analyze. In addition, there is no duplication or mismatches in e-invoices; they are all computerized and have them saved in a database. It helps you manage the tax filing process much more efficiently, and the automation makes sure that every aspect of it works smoothly.
What are its benefits?
There are many benefits to e-invoicing, which are listed as follows:
● First, there are many steps involved in invoicing and creating the bills that are made in any business. These steps can be tasking and can drain the energy out of the employees of any organization. E-Invoices help your organization speed up this process and make sure that you can make the process easier.
● The cost of printing one invoice is not much. However, when you print out many invoices, the costs can be really high. These costs can be cut down to zero or marginal fees if all of it is converted to electronic invoicing.
● Third, if you have an accounts payable department, e-invoicing is a perfect way to get a leeway into automating it. Automating the organizational work causes the entire process to go smoothly due to the reduction of manual involvement. Duplication, wrong invoices, and fake invoices generated can be curbed using e-invoices.
● Finally, E-Invoicing is a good way to keep track of your invoices. Invoices generated manually once they leave your organization cannot be tracked further. However, e-invoices ensure you know when it is paid, sent, and viewed. This is one of the best reasons for going for e-invoicing.
● Fourth, it reduces the risk of fraud in invoicing because it helps people check the validity of the invoice sent to them. These invoices, once confirmed, can be used to see if the organization is committing fraud or not. If it is, they can help the authorities dole out the necessary punishment to the organization.
● Third, E-Invoices help buyers reconcile with their GST bills much more quickly. It allows them to take better care of their taxes and easily manage the organizational finances. E-Invoicing can make the processes much more efficient and ensure that the accounts payable and receivable work properly.
How to implement it?
It is shockingly easy how you can implement e-invoicing in your organization. First, you need to get your organization registered for compliance with e-invoices. Once that is done, you are pretty much set to go. You need to be careful about the things you mention on your invoice; you need to mention the date, the invoice number, the invoice type, and other details. This includes the PIN code, the GST number, and such information. The billing and shipping details are pretty important too; without them, tracking them is not possible. Finally, the GST and the tax details need to be included to keep track of your organization's various taxes and accounts.
Conclusion
In conclusion, e-invoices are a great addition to your organization and can be easily managed. They help you keep track of your AP and AR departments, tax filings, and GST bills to ensure that nothing goes awry. You can manage, track, and pay your invoices for easier management of your entire organization. Tax fraud is also a significant issue you need to tackle in your organization which is made easy by e-invoicing. So, you should make sure that your company gets acquainted with e-invoices to make sure that you can manage everything efficiently and ideally to make the processes easier.