Every business, irrespective of the scale and sector it is related to, requires a good set of clout and contacts within the industry to enable its pathway to success. This is especially true with the procurement process, both direct and indirect. Though many well-known industries resort to direct procurement methods, indirect procurement can also prove to be highly beneficial when implemented appropriately to meet the specific features and requirements of the company in question. Here is a quick guide to help you understand how you can use indirect procurement to your benefit within your firm.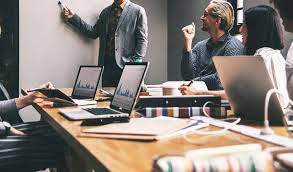 The definition
For better understanding, here is a short one-line description of direct and indirect procurement.
Direct procurement: Here, the process involves a business directly approaching the source in search of raw materials.
Indirect procurement:
Contradicting the prior, indirect procurement is a process wherein the businesses are not directly related to purchasing raw materials or supplies.
Here the purchases are not directly linked to the firm's revenue generation. Though these materials are necessary for the company's proper functioning, this spend category is often overlooked.
Choosing between direct and indirect procurement
Like most aspects of running a business or anything related to the marketing industry, the decision between direct or indirect procurement methods for your business is very subjective. Therefore, it is the responsibility of the involved personnel to thoroughly analyze the company's requirements across different terms and dimensions. A few things you should consider while deciding on this would be cost, quality, reliability, etc.
Making use of indirect procurement
Though the process of managing indirect procurement can be pretty complex compared to the direct variant, many professionals and experts in the field have now come up with the statement that this method of indirect procurement can prove to be highly beneficial once the folk learns to make use of it the right way.
Currently, many interested individuals in the research fields have to come up with exciting ways to use their indirect procurement function by innovative means like combining and integrating it with techniques of direct procurement. However, one of the significant hurdles that stop indirect procurement techniques from achieving their deserved popularity is that many of the leading indirect procurement service providers lack any popularity within the associated field.
These companies started developing ways to improve their services and the customer's knowledge about the same and decided to create a new vision. This new vision has now allowed the combination of cutting-edge tools and conventional practices to ensure highly appreciated levels of innovation and improvement in the overall functioning of the firm. This has also allowed the industry's essential heads to better understand indirect procurement and how it can help their business.
Elements to focus on
Indirect procurement is a process that is still not wholly perfected for general usage, which is why there is no fixed outcome that you can expect out of it. However, it can be safely said that it can significantly benefit your business and boost its revenue when appropriately used. The mainstay methods by which they can improve your revenue are as follows.
They help identify maverick spending, which refers to any unaccounted expenditure. With quick identification, you will be able to rectify them promptly.
They consolidate your purchases and simplify bookkeeping.
Better management of relationships with suppliers can be ensured.
Allows for automation of underlying processes with software solutions, thereby significantly reducing the chances and incidence of human error within the system.
On the other hand, the technique and methods involved in indirect procurement also hold a few challenges, which may result when you leave out any loose ends. A few of those possibilities include:
Scale. By allowing you to take up many contracts involving even more suppliers, the enormity of detail might become overwhelming.
Chances of missing information resulting from minor instances like the absence of involvement of approvers along every step of the process.
As many concerned individuals join the process, controlling their spending is pretty tricky.
Important Considerations
In many smaller setups, the processes associated with procurement are handled by the financial team itself. This makes it more critical to ensure that the designated personnel have a good idea about the required tasks and details to be taken care of. Apart from clearing things out with your supply lines and having clear business goals, you will have to focus on the following aspects without fail.
Costs
This is not focused directly on reducing the overall cost only. Instead, it is an indication to "control" the costs, as it is not always the best choice to go with the lowest possible price. The best way to get along with this is by creating an excellent mutual relationship with your vendors and suppliers and effective communication.
Automation
In this modern business era, automation of almost every process is underway as of now. In that case, many process automation techniques are also being implemented within this sector.
CSR
Short for Corporate Social Responsibility, this expects the indirect procurement decisions to be in line with the social responsibilities required by the company, ensuring proper maintenance of the company image and reputation.
Improvements and newer visions
New techniques and modes have been developed recently with the identification of methods to improve the implementation of indirect procurement methods to benefit the functioning of businesses. With newer methods being developed by the experts, many of the leading industries and markets have started making use of these integrated and powerful combinations to get the best out of their procurement process.
To obtain the best possible results from the same, rather than simply acquiring them, it is also important to implement them and use them in ways that utilize all the resources appropriately. The first step towards achieving that would be to get a clear picture of the system's absolute structure and features. Here are a few noteworthy ones among the newer tactics.
Improved speed engines
These are digital tools with improved technology that use automated engines combined with machine-learning technologies. The key focus of their work is to classify and categorize spending while providing a good amount of transparency as far as the analytical and validatory aspects are concerned.
This is made possible by the presence of features that allow the system to automatically extract data from ERP and databases and by helping with automated harmonization and classification systems. This integrating function ultimately helps improve different segments of the process like data cleansing, categorization, and improvement tools. Apart from that, almost every sector appreciates good transparency. The same applies here as well.
Better analytics
This is mainly in line with the tools responsible for target setting, which work towards identifying cost-saving and optimization methods. By using such elaborately designed tools to help with your process, your business should be able to reduce both the product and service costs by around 10 to 25 percent. The manual effort for governing the supplier, on the other hand, is brought down by a whopping 30 to 50 percent. A few tools that would be appropriate to be mentioned here include category-specific tools, innovative workflow platforms, and advanced functional and analytical tools.
Conclusion
To wrap up, indirect procurement techniques remain among the few underrated methods and processes within the field of marketing and business. From this article, it must be pretty clear that when used properly, this can help you achieve your business goals by improving every step involved.