Vendor management refers to the procedures that businesses employ to oversee their sources, often known as vendors. Evaluating vendors, negotiating deals, managing prices, decreasing vendor-related liabilities, and assuring the provision of services are all part of vendor management.
Vendors hired by a corporation will vary greatly depending on the type of the organization and could include fisheries suppliers, Tech vendors, cleaners, and marketing strategists, among others. Vendors can range in capacity from one-person shops to enormous corporations.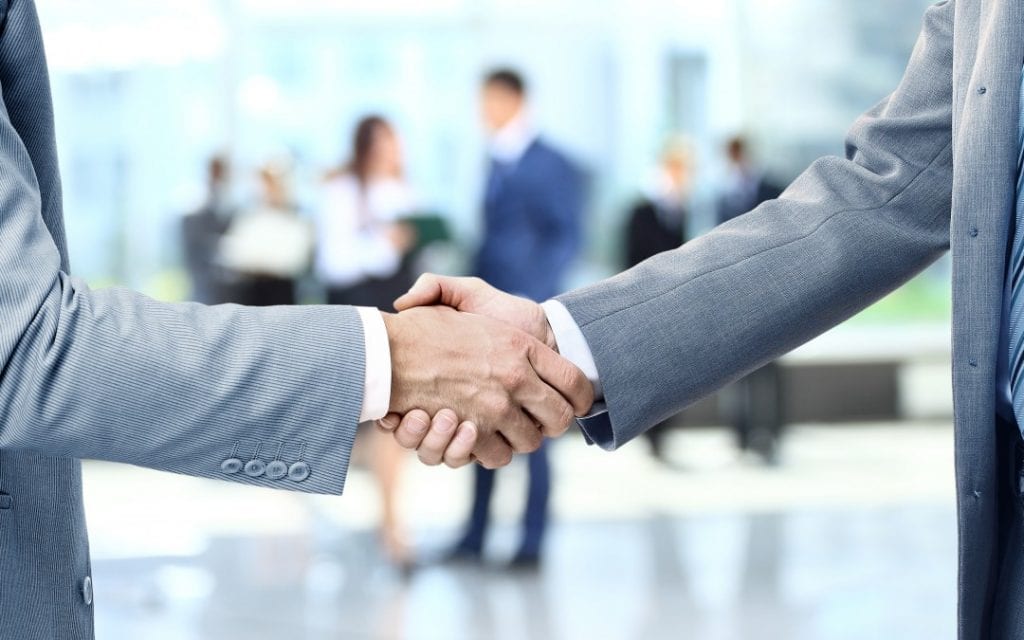 An intricate foundation is required for a successful firm. To complete various activities regularly, you'll need many skills to function together.
Vendor management follows the same idea. With the development of third-party vendor cooperation, now is the most significant moment to rethink your vendor management approach. When was the last time you reviewed your surveys to find better answers? Have you thought of a strategy to follow in case of a data loss or security breach?
Process Of Vendor Management: Explained
Before we head further, It's vital to remember that the term "vendor" refers to any employee or company that provides a critical service to your company. Third-party suppliers can provide you with a variety of services, including (but not limited to):
Influencers on social media
Managers of email campaigns
Traders
Food deliverers
Recycling services
A variety of activities are included in the vendor management process, including:
Vendor selection
The vendor evaluation process comprises shortlisting and hiring vendors, researching and locating appropriate vendors, and requesting bids via requests for quotation (RFQs) and requests for proposal (RFPs). While pricing will undoubtedly play a role in the recruitment process, firms will also need to examine other aspects, such as a vendor's credibility, competence, past performance, and willingness to engage effectively when determining which suppliers to designate for a specific contract.
Negotiating a contract
It's critical to get the agreement right from the start and guarantee that the agreed-upon conditions are beneficial to both parties. Negotiating a contract takes time, and it entails identifying the products or services which will be covered, as well as the initiation and end time of the agreements, as well as all-important terms and conditions. Nondisclosure and non-compete agreements may also require special consideration.
Onboarding of vendors
This will entail acquiring the necessary documentation and information to establish the vendor as a company-approved supplier and verify that the vendor may be compensated for the products or services. The onboarding operation may include collecting documentation such as the vendor's appropriate licenses, tax papers, and proof of insurance, in addition to important contact and payment specifications.
Performance evaluation of vendors
Businesses will track and analyze their vendors' overall performance as part of the vendor management procedure. This could include comparing their performance with key performance indicators (KPIs) such as product quality and quantity, as well as delivery time.
Risk assessment and management
Risks to the organization, such as compliance violations, disputes, data security difficulties, and intellectual property theft, must be supervised. Businesses will also have to keep an eye on the possibility that a vendor's conduct or failure to deliver products and services on time would cause an interruption in operational processes.
Payment to the vendors
Making sure that vendors are compensated according to the agreed-upon conditions for the products and services they offer should be prioritized. Before authorizing payment, you must check that vendor identification and the invoice details are accurate after getting an invoice from the vendor. Verifying this data should be simple and fast if you have a reliable vendor management procedure. The verification procedure, on the other hand, will take substantially longer if you are having trouble correctly storing vendor information and keeping track of confidential documents.
Vendor Management Challenges: What Last Year Taught us
From the standpoint of vendor management, 2021 seems to have been a continuance and amplification of the challenges and risks that significantly altered "usual business" globally in 2020.
Cybersecurity is a major concern
Cybercrime was expected to cost $6 trillion globally in 2021, according to estimates. Cyberattacks and exploits are becoming more common and diverse in almost every industry. In 2021, small businesses will be struck especially heavily. Vector management is only effective if you and your third-party partners have updated and efficient preventative procedures and policies to identify and mitigate costly cyber-attacks. It's critical to keep an eye on your third parties' cybersecurity posture regularly.
Ensuring that your vendors' businesses are not disrupted
The pandemic's long-term repercussions will be felt in supply networks in the coming years. There's a pressing need to take company sustainability and resilience seriously, from scarcity of essential manufacturing supplies and equipment to transport and shipping concerns. Third parties who are crucial to your organization must be appropriately vetted and prove that their continuity plans are enough to assist your corporation in even the most difficult of conditions.
The value of outsourced vendor risk management
Vendor management programs that are understaffed have long been a problem. Still, regulators have emphasized that they want top management to supply enough trained people to ensure that vendor management systems are functioning correctly. That may appear to be excellent news for those of us trying our hardest to multitask to maintain vendor management programs going well. While most of us realize this, that doesn't entirely imply that funds or full-time employees (FTE) will be allocated to the spending plan. The good news is that authorities have stated their support for outsourced vendor risk management responsibilities, such as thorough diligence, to fill any shortcomings (employees or expertise).
Vendor Management Performance Tips for 2022
Here are a few suggestions for putting the lessons learned in 2021 to work in 2022 for new or developing risks:
1. Work with your security team to examine and modify the current third-party's properly researched questionnaires, so they match the new cyber risk scenario. Beyond the yearly evaluation, it's also critical that your vendor management and data security personnel build strategies to solve significant cybersecurity developments or related concerns that necessitate unique third-party action or resolution.
2. Ensure your annual risk assessments are up to date and prioritize key third parties, if necessary. Try outsourcing extensive research and document collecting and evaluation to independent vendor management service businesses if you have failed or delayed reviews. This is sometimes more cost-effective than employing more staff, and it typically leads to a faster turnaround speed than employing internal assets.
3. Pay special regard to the business continuity and recovery plans of your third-party vendors. The plan must be called into question. Any problems or gaps discovered during the assessment should be disclosed, and the third party must submit a strategy to bridge the gap.
4. Examine your third-party insurance needs, ensuring that insurance coverage is distinct from general liability insurance. Verify or adjust necessary insurance types and covered amounts alongside your legal staff. Also, double-check that those rules are contained in your company's third-party agreements.
5. Sign up for risk notification and monitoring services. It's a straightforward technique for enhancing third-party risk management and detecting worsening financial results.
6. Become familiar with the regulations that apply to your business, as well as the laws that regulate third-party agreements. Almost all authorities are focusing on cyberattacks, transparency, and the reliability of corporate operations.
In 2022, we're dealing with some of the same third-party dangers we were dealing with before the pandemic, but with fresh and different perspectives, knowledge, and technologies. It's important to keep in mind that any effective vendor management program requires planning, knowledge, and collaboration.