A blanket purchase order (BPO) is a long-term contract between an organization and a vendor to supply services or goods at a predetermined fee periodically for a certain length of time. Establishing a blanket purchase order with the specifics, such as cost and delivery date, is an appropriate course of action to decrease time wasted and service disruption if your company makes several transactions for the same items or services.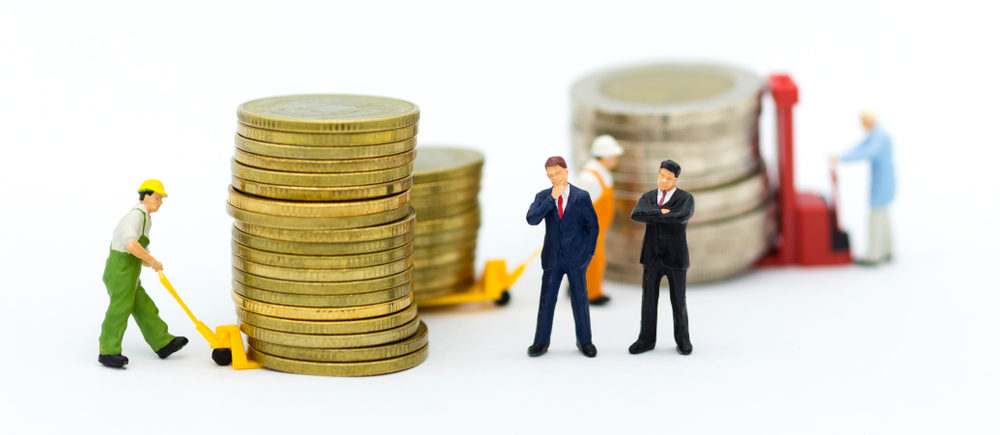 In turn, suppliers might send several invoices with the same BPO code. Restriction on blanket purchase orders might be set for a given period, such as a year or a given amount of funds. Blanket purchase orders may specify item quality standards in addition to the timespan, number, and pricing.
When Should A Blanket Purchase Order Be Used?
A blanket purchase order simplifies the customer orders for transactions that are supposed to be made often. For instance, if a manufacturing company requires nineteen deliveries of raw resources over a year, a continuous purchase agreement means only one negotiation discussion, contract, and review process, rather than twenty. Repeated shipments as required also have the added benefit of reducing the cost and risk of product storage.
Particularly when many shipments are required over time, financial managers might use blanket purchase orders to get a reduced bulk price based on the overall order amount. Smaller amounts are negotiated when placing one order at a time. A blanket purchase order reduces the requirement for each order's sourcing and contract negotiation, allowing procurement professionals to focus on more vital responsibilities rather than mundane tasks.
Blanket orders can also be used in the following situations:
Large amounts of the same products or services are required over a long period, usually a year.
When the unit cost is well-defined and specific details may be provided.
When a single seller can fulfill the contract's requirements for the whole contract duration.
When you order in bulk, you can take advantage of better contract conditions, including bulk discounts.
Stocking risk and expenditures are reduced when supplies are staggered.
Blanket purchase orders shouldn't be used for orders where the pricing is uncertain, the product quality is dubious, or the seller is untrustworthy.
What Should A Blanket Purchase Order Include?
A blanket purchase order differs from a contract in several ways. It's more like a procurement order at first. A customer proposes to purchase from a supplier that kicks off the order processing. It becomes a legally binding agreement and document if the seller accepts it.
As a result, a BPO must spell out specific key contract clauses, including:
Start and end dates of the contract
Quantity and quality of the product
Number of the purchasing order
A set rate for shipments
Time and place of delivery specified
Invoicing and payment preferences
Policy regarding cancellations
These are only the fundamentals. Contract negotiations, individual conditions, project needs, and so on can all be factored into a blanket purchase order.
Example 1: Material And Supply Orders
A blanket purchase order is a specific customer order comprising pre-negotiated parts of the budget for commonly used goods or vendors. If a business wants a lot of toilet paper and plastic containers from the same supplier year-round, for instance, a purchase request with two separate items is created ahead of schedule with a negotiated price per unit for every component and a limit as to how many packages or money can be expended upon every line item per year. The provider must deliver when products are needed; the consumer collects those units and pays for them when they arrive. When the agreement's line items, cost amounts, or time limits are reached, the sales contract ends.
Example 2: Limitation of Liability Order
A blanket purchase order that is based on a specific timeline and risk level and doesn't specify specific line items is also another type of blanket purchase order. These agreements are effective when assigning a limited budget for management services for a specific project within a specific time frame.
For instance, if the total cost estimate for a paper writing assignment is $10,000, the client would place a single purchase requisition for 10,000 units at $1 each unit for a total of $10,000 to be delivered in under a year. The amount would represent the monetary sums to be expended on different components of producing reports eventually that year, as determined by both parties subsequently during the year, and then provided in $1 installments. If the original report were defined, written, and supplied for $2,000, the client would receive a supply of 2,000 units at $1 per unit for just a sum of $2,000 claimable to the consultancy. The excess amount of the purchase order would therefore be $8,000.
The Downsides Of Blanket Purchase Orders
The most challenging component of creating a blanket purchase order is predicting demand. Data analysis can supply the organization with the exact quantities it needs over a specific time. Knowing what is required advises the supplier of the quantity to store to meet contract deadlines. The corporation may provide room for revisions as products and services are provided and used during contract talks.
As corporations and vendors develop working ties, these agreements are frequently renewed yearly. Accurate forecasting is essential for optimizing the budget and lowering the company's stocking expenses. In turn, the vendor reaps the benefits of a long-term contract with the time to get the commodities ready for delivery.
Best Practices When Using Blanket Purchase Orders
A reputable vendor will provide products and services on time without additional administrative effort if you have a sales contract and conditions. It's essential to keep an eye on the BPO and inbound invoices to ensure the sum doesn't exceed the contract's restrictions. Automated three-way matching against the transaction and PO with complete customer order software is the most effective and error-free management technique.
Before sending a BPO for approval, double-check that you've chosen the right source. When dealing with a catalog supplier, you must first try using the catalog before constructing a BPO. Ensure contractual periods, finances, identification codes, monetary values, parts list, and other details are correct.
It's time to establish what you require and the contractual terms of service when you've identified the prospect and provider. Remember that you're effectively contracting to all these deliveries for an extended period.
Clear contact among all parties concerned helps in the prevention of errors and the management of expenditures.
The Processing Of A Blanket Purchase
You may find a plethora of free templates on the internet. A BPO does not have to start from the ground up. It's called a contract if it has all of the necessary information and the supplier agrees to it. It should be linked with the invoices handed over by the vendor, just like a typical PO. An automation process with 3-way matching is strongly suggested for BPOs, which occupy many invoices. When the seller accepts the blanket purchase order, it becomes a legally binding contract. It is the purchaser's resolve to spend money with the provider. Blanket orders are designed to allow for unrestricted budgeting without requiring clearance for each item.
Depending on your engagement with the provider and the market worth of your purchasing, there's some leeway. It's never a bad idea to inquire.