The approach of handling accounts payable processes digitally using technology is called AP automation. It allows receiving invoices, managing the approvals, and processing payments via a single platform. This digital system eliminates the need for human involvement in the process and speeds up the delivery of payments to suppliers. The automation streamlines the process, speeds up the time it takes to pay vendors, and reduces the time an accountant needs to spend on it. It is available as a software as a service (SaaS) solution or as an on-premises software package. It is also a great way to optimize cash flow and cut costs.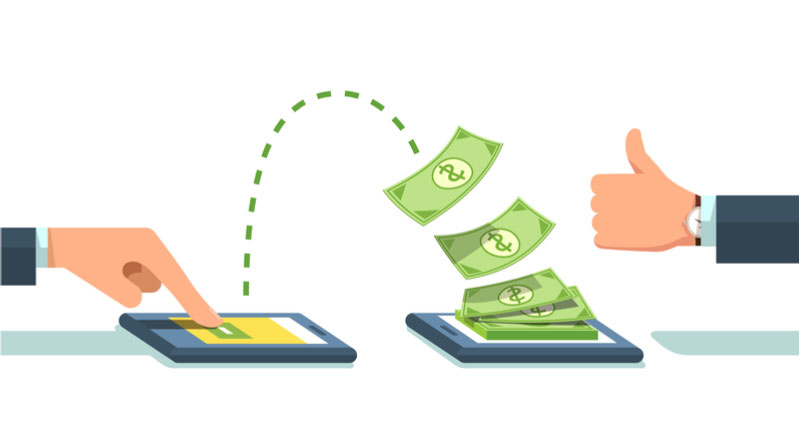 The process is more efficient, automates much of the work, and saves money in the long run. It also frees up time to focus on higher-value tasks. AP automation is an option for smaller businesses that do not have enough resources to invest in dedicated accounts payable departments. It also works well for large organizations which want to reduce costs and improve efficiency.
Manual Tasks That Needs To Be Automated
● Entry of Invoice
Manual Data Entry takes a lot of time and human effort and is prone to errors. These errors, even if they are minute, can cost very much. In addition, the more data you have to enter, the more the chances of error. That is why switching to automated data entry software is required.
Computerized data entry systems can automatically detect and correct errors, freeing data entry workers to focus on higher-value tasks such as counseling and providing follow-up. But if you want to use a computerized data entry system to help your business, you need to choose the right option for your needs.
For example, if a person makes a single typo in the name in an invoice, it could cost that person hundreds of dollars in potential revenue. Many companies have turned to computerized data entry systems to minimize errors while entering data and increase the speed of data entry.
● Approving Invoices
Manually approving invoices that come through mail or fax requires a lot of transferring of mail to the respective department for matching. During this, if a vendor calls to check the status of the invoice, then it becomes difficult to locate where the invoice is in the approval process. That is why now companies prefer automated purchase order approval that requires little or no human intervention unless needed.
An automated purchase order approval tool will enable the company to obtain purchase orders in a timely manner and also provide assurance that the purchase orders are accurate and complete. It is helpful for companies that receive a large volume of purchase orders on a regular basis.
The purchase order approval tool will automatically match the purchase orders against the current approved purchase orders in the system, transmit the status to the vendor, and provide notification when the next batch of purchase orders is approved. It saves time and resources and reduces the risk of purchase order approvals when the company is not in a position to provide the product or service. It also prevents the vendor from wasting time on incorrect purchase orders, which decreases the time the vendor will need to contact the company and improves productivity.
● Payment
Hundreds of payments are processed monthly, and it is difficult to remember all the payments' due dates. Thus the chances of disappointing the vendor increase with late or delayed payment. With the help of automation, you can keep track of your vendor payments and avoid late payment penalties. You can also keep your vendor on schedule to minimize the risk of cancellation.
With automation, the vendor can better manage the flow of payments, and the company can avoid those late or delayed payments. The vendor can also better manage their cash flow, which can help them plan for their expenses and investments. It leads to a better experience for both, which improves the relationship between the company and the vendor.
Benefits of automated AP over manual system
● Improved cash flow management
AP automation gives the accounting team better control over the cash flow management. Helping them maintain efficient control of funds and reduce the number of manual and repetitive tasks gives them more time to focus on the more strategic challenges of managing the cash flow.
Automation cuts down on audits and allows the accounting team to focus on the more essential aspects of the business like corporate finance, taxes, and audit. When there is efficient cash flow management, the company can use it to get early payment discounts. It also assists in creating and reviewing quarterly, monthly or yearly reports.
AP can generate all the reports and send all the invoices, eliminating the need to send those reports and invoices to users. It also helps to streamline the accounting process, making it easier for users to track their spending.
● Efficiency
AP automation software can help you avoid typos or writing the same thing. Instead of hiring more people to help you avoid errors, you can focus on running your business better. The software will also save you time in the long run because it will improve your productivity and allow you to complete tasks faster.
Your customers will appreciate the improved service, and you will be able to increase your revenue and profits. This automation is ideal for back-office and time-consuming tasks, such as entering data into a database or updating information in a customer database.
AP automation software can integrate with your existing systems, so you need not redo data entry or switch between systems. It automates repetitive business processes so you can spend less time and resources in their processing and more time doing the things that make you money.
But using AP automation software does not mean you eliminate the need for humans to complete tasks at times. If you want to avoid data entry altogether, you may be able to automate the data entry of your most common data entry tasks with a few lines of code.
● Save time and money
Automating your accounts payable process will save your organization time and money. When you combine automation with other great technologies like blockchain, you can significantly improve your operations and increase your ROI. But did you know that it can also increase team productivity and reduce risks?
But did you know that you can save even more by automating your accounts receivable process? The fact is, automating interstitial smaller steps increases efficiency and saves time. For example, you can automatically bill clients for services when they are rendered and reject unpaid invoices. You can also automatically send email reminders to your clients when their billing cycle is coming up and provide status updates on the status of their invoices.
● Remote work facility
As everything is automated and there is a lower requirement of manual work, automated AP allows working remotely. The only question that arises is regarding productivity. AP automation permits you to track the productivity of your employees remotely. It helps to continue your business without disruption due to the pandemic.
Through automation, Invoices are sent and received electronically, and they can be coded and processed from anywhere with their approvals. The next step is payment, done after the invoice approvals. It is done manually and takes a lot of time. With automated AP, you can push your data to the accounting system for payment. The automated AP system makes the payment electronically by check or transfer.
● More Secure
The paper check is the principal source of fraud as it creates multiple options for a scam like double payment and falsified paper checks against wrong invoices. Authorizing numerous people to review the transaction process can also help reduce scams done by fraud employees.
An automated system makes payments electronically, and it is impossible to make double payments of an invoice. The risks of errors in the invoice are the least. Every invoice is checked and approved before making any payment against them. It prevents any scam or fraud from happening. Even if fraud or an error occurs at any step, it is easier to detect and find the responsible person behind it. The system flags suspicious activities, if any, during the payment and approval process.
Though automation is software-based, the employees need to be aware of cyber fraud in the AP system to minimize the financial loss due to the scam. Along with automation, it is essential to know about fraud prevention, risk management, and cybersecurity.
● Improved process visibility
Automated AP makes every involved process more transparent and visible to the authorized users. They can review all the invoices and check payment and invoice status. They can quickly view which payment is creating delay and how much time is required to get the clearance.
With AP analytics, you can track all your expenses, and, in case of any error, you get to know about every root cause of the problem, and the know-how to resolve them is suggested by the Automated AP systems.