Every company has an accounts payable or AP department. If you don't have a separate AP department, then all the responsibilities are handled by the finance department. The AP department is responsible for maintaining the payment with vendors from whom you procure goods and services. They are a crucial part of a company and maintain good relationships with your vendors for a smooth exchange of services.
The AP department's work revolves mostly around payments. How efficient your payment method is will decide how successful your AP department is. There are many payment options out there. It can be very overwhelming to choose one, especially if you don't have prior knowledge in the field. Today we'll be first telling you about AP automation which will revolutionize your AP department and give your company breathing room. On top of that, we'll also be discussing a payment method that you should go for in order to increase the profit and efficiency of your company even further.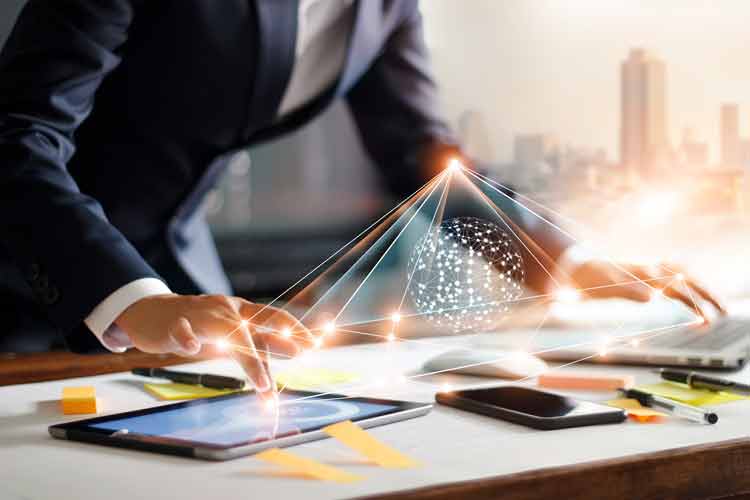 AP automation
AP automation, as the name might suggest, is the automation of most of the processes under AP automation. Most companies are switching to AP automation due to the huge amount of advantages it provides. It solves all of the underlying problems that are there in a conventional accounts payable environment:
Improves time management by minimizing manual work. Studies have shown that the right implementation of AP automation could save up to 25% of the time.
Manual processes don't just waste time; they are money-eaters as well. A conventional paper invoice costs around $10 to process. Even if you are a small company, you will be spending a huge chunk of your expenditure on just processing invoices.
Everyone wants to produce more by working less. However, most AP departments are understaffed and overworked. Managing all the different manual tasks decreases their efficiency. AP automation does proper workload distribution and makes sure that the department isn't slacking in any form.
The biggest problem is paper. If you've seen an office weighed down by stacks of paper, you know what I'm talking about. Organizing and working with paper is a big mess. Even if it is easy to work with, paper is not cost and time-efficient at all. AP automation removes the problem of paper by digitizing the processes and saving you time and money.
All the above-mentioned problems are easily solved by just switching to an AP automation system. Most workers are rooting for companies to adopt electronic solutions. Not only will they decrease workload but also increase the productivity of your workforce as working with digitized means is easier than doing something manually.
A big part of AP is payment, and it directly relates to payment methods. If you have adopted AP automation, you've already done more than half of the job. The only thing left for you is to pick a method that takes care of everything, and that is virtual cards.
Virtual cards
Although virtual cards are not widely used as of yet, studies have suggested that 30% of companies have already switched to virtual cards. This method will be the industry standard a few years into the future. It doesn't have the disadvantages of other methods that are very popular right now.
ACH or automated clearing house is a method used quite a lot by companies. However, it can only process payment after 3 to 5 days. Wire transfers are another popular method, but using them will expose you to security threats. If you are not on a secure network, using wire transfers can prove hazardous. Similarly, purchase cards also compromise security in return for credit card-like features for trusted authorities. Virtual cards solve all of these problems easily.
A virtual card is a 16-digit unique card number that can only be used a single time. It works exactly like a credit card and can be used to pay vendors for goods and services. Here are some of the advantages of forcing companies to switch to virtual cards:
Virtual cards allow you to earn revenue on each payment. Hence, instead of just spending money on managing the AP department, you will gain some of it back.
Virtual cards are able to generate 1% cashback on the amount of AP spent. An immediate return on investment in this day and age is too good to be true, and yet it is there.
They allow you to streamline AP processes, and if combined with AP automation, the workflow will be smooth without any errors.
Conclusion
Studies have suggested that the AP automation industry will grow to about $3 billion in just a span of 3 years. The usage of virtual cards is also expected to see an increase of a whopping 7% in a few years. AP automation and virtual cards are the next big thing in the industry. If you want to stay competitive, you will want to adopt these strategies.