In today's fast-paced environment, companies are using automation to reduce costs and increase efficiency. Automation is a tool that can help organizations improve the way they do business. It can also be used to streamline processes and increase employee productivity.
You're probably wondering if you can implement AP automation successfully.
The answer is yes, but it's not going to be easy. Automating AP processes is a complex task that requires a strong understanding of the underlying business processes and technology at play in your organization.
Automating your AP processes is one of the most important things you can do as a business owner. Automating your AP processes means saving time and resources, which means freeing up your team to focus on other, higher-value tasks.
In this guide, we'll cover everything from assessing your current processes to developing a plan for moving forward. We'll also go over how to implement the automation solution and what to expect once it's in place.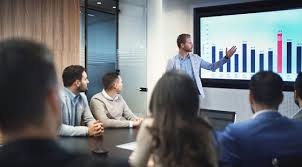 Perform a Detailed Assessment of Your Needs
As you begin planning for AP automation, it is important to clearly evaluate your requirements. This will provide you with a clear picture of where your organization currently stands in terms of the accounts payable department and enable you to better understand where it needs to go.
The next step in any successful implementation is understanding exactly how things are done today. Are there any bottlenecks or issues that could be improved upon? What is working well? How often are problems encountered? If there have been changes recently, do they affect key elements (such as staffing levels), or are they just cosmetic updates that don't impact functionality?
Perform a thorough audit by reviewing all documents related to current processes before conducting interviews with employees involved in these processes from start to finish (including those outside IT). This will help ensure that any gaps between what's happening now and what should happen next are discovered early on so they can be addressed appropriately during the development/implementation phases.
Prepare for the transformation
Before you begin, it's important to prepare for the transformation. The right preparation can help ensure that your project is a success.
Create a project team
It's important to establish a strong, knowledgeable, and cohesive project team who will be responsible for transforming your organization's AP processes. This team should include all stakeholders involved in the AP process—from accounting and finance to tax and auditing, as well as IT leaders from both finance and operations departments (if appropriate).
Create a governance structure
If you decide that implementing automation is something worth pursuing, it's time to create an effective governance structure for your initiative. An effective governance structure should be clearly defined with roles and responsibilities outlined so that there are no misunderstandings about who does what.
Conduct a cost-benefit analysis.
At the beginning your organization should conduct a cost-benefit analysis. You need to know how much time and money you will be able to save with AP automation, as well as how it will impact your company. For example, if you are able to reduce the time employees spend on manual data entry by 50% after implementing AP automation, then this means that they will have more free time during their day. That time could be spent doing other things like building relationships with customers or managing vendors.
Once you have calculated what your savings will be after implementing AP automation, you need to determine how much it will cost to implement the technology. The cost of implementing AP automation can vary based on many factors, such as how many users need access and how many documents will be processed.
You also need to consider the cost of not implementing AP automation. Think about how much time you spend on manual data entry each year and how that impacts your business. Once you have calculated the costs associated with implementing AP automation, you can determine its ROI (Return on Investment). You can calculate the ROI by dividing your savings after implementing AP automation by the cost of implementing it.
Prepare a Plan for Implementation
To successfully implement an AP automation system, you will need to have a plan for its implementation. This plan should include the following:
How to transition from the old system (if any) to the new one.
How you will train your employees on how to use the new system, as well as other training required during implementation.
An effective way of communicating with all stakeholders throughout the implementation process and after it is complete.
AP automation is not a project that can be rushed. It requires careful planning and preparation to ensure that your system is implemented successfully. While there are many factors to consider, the most important thing you should do before starting any implementation process is to set clear goals for what you want out of it.
You will also need to plan for how you are going to train your employees on how to use the new system.
Understand Barriers to Implementation
There are many barriers to AP automation, but the most common ones include:
Cost. While you may not need a large budget to get started with AP automation, it can still be expensive if you choose an expensive system. It's also important to keep in mind that some of the tools used in AP automation require more training than others. This can add costs as well as time spent learning how to use them.
Lack of knowledge and resources within your company. If there isn't anyone on staff who knows how to set up a new software package or integrate new technology into existing systems, then implementing an automated process will be much more difficult for everyone involved—including yourself!
Lack of time. Implementing an AP automation system can take months, from beginning to end. If you don't have the time to get things done, then it may not be worth trying at all—especially if it means sacrificing other parts of your business or personal life.
Lack of motivation. If you're not motivated to implement an automated process, then it probably won't happen. Lack of support from management. AP automation will require some degree of buy-in from your boss or department manager, so make sure they understand what's at stake before committing to any changes.
These are just a few of the most common barriers to implementing AP automation. While each of them requires individual attention, there are also some general solutions that can help you move forward.
Cost: While implementing an automated process can be expensive. It doesn't have to break the bank. There are many affordable options available that will still get things done while saving you money in the long term.
Consider Your Budget
Next, consider your budget. This is where we talk about the cost of AP automation software and what features are included in that price tag. Before you buy it, find out if there is a free trial available so you can test the product in your own environment and make sure it fits your needs.
How much can you afford to spend on AP automation?
What other IT projects are you currently working on?
Are there any long-term costs associated with this purchase? (for example, maintenance fees or additional hardware needed to run the software)
Automating your AP workflow can save you time and money, but it can also be a big investment. Consider how much you are willing to spend on AP automation, as well as how much you can afford to spend. To find out what features are included in your price tag, contact vendor support or look at their website. Each vendor may have different features available depending on the package purchased.
Plan a Training Program
Now that you've done all the prep work and have chosen a new AP automation system, it's time to make sure your staff is ready for the change. You can do this in several ways:
Make sure your staff understands what the new system will mean for them and how it will affect their work. Let them know of any changes in workflow or reporting requirements, as well as any benefits they may receive from the new software.
Train staff on how to use the new system if necessary (if there's no training program available). If there is a training program available, consider incorporating this into your training plan as well.
The new system should be easy enough to learn and use so that the average person can get up and running with minimal help. But remember: Your employees are not average people! They're special snowflakes who need extra attention when learning how to do things, so make sure they're getting what they need from you as their manager.
Even the most automated accounts payable department will see some human error. You can help minimize this risk by training your staff on how to use the new system, as well as providing them with support when needed.
Testing AP Software
After you have implemented the software, you need to test it. Testing is essential to ensure that the software is working correctly and that your team is able to use it easily. There are several different types of testing:
Test in a lab environment: Before going live with the software, try it out in a lab environment, which gives you the opportunity to make any last-minute adjustments before rolling out changes.
Test with real data: Once all bugs have been squashed and training has been completed, move on to testing with real data from actual accounts. This will help uncover any remaining issues or bugs in your system before they affect your users' ability to do their jobs effectively.
Test with real users: Give each user access so they can test their own abilities within the new system—you may be surprised by their feedback! If there are any bugs remaining after this round of testing, work them out before moving further.
Test transactions: The best way for AP departments (not just developers) to know if something isn't working correctly in the new automated system is when they actually go through a broad array of transactions that represent their normal daily routine.
Conclusion
We've seen how the implementation of automated processes can benefit your business. But before you jump headfirst into AP automation, it's important to do some research and decide if this is the right move for you. Some companies may find that the cost-benefit analysis doesn't favor an all-out implementation, while others might have a better time implementing part of their workflow through automation rather than starting from scratch on every process. Regardless of your decision, we hope this guide has helped shed some light on what goes into implementing a successful AP automation strategy.