OAN ERP Content Management Portal for Everyone
oAppsNET Group is an Oracle Partner that specializes in financial business solutions based on the Oracle ecosystem. Our consulting team averages 20+ years of hands-on experience and are well versed in the Content Management Space
Our OAN Content Management Portal provides a workspace where people, process and technology come together. Technology is used to build a process that balances automation with data quality control which empowers people to focus their efforts on the areas which require attention and improvement.
Our OAN Content Management application consists of pre-built & pre-configured Oracle Cloud and Oracle On Premise integration that includes document management workflows along with Oracle ERP connectors that make your document management a breeze.
If your organization wants to transform your ERP content management process without upgrading or updating your ERP systems, then our OAN Content Manage Portal  is your answer.
Add Content Management to any ERP Form
Configurable Integration
Supports Any Document Types
Pre-Built Oracle Cloud Content Management Connector
Pre-Built Oracle On Premise Content Management Connector
Oracle EBS Connector (Attachments)
General Ledger Supporting Attachments
Purchasing Contracts
Cash Receipts Images
Purchase Orders
Sales Orders
HR Documents
Our patented three-prong approach allows us to cover all aspects of your business's digital transformation.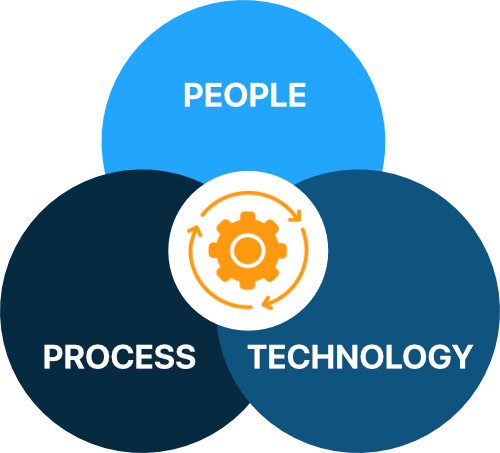 The right people are seeing the correct image that helps to make the best decisions
Provides ability for team members from different groups to collaborate online to maintain documents
Reduce time spent finding document issues
Images are not stored in your ERP System
Images are stored security in your Content Management System
The cycle continues with People using these improvements to improve the overall Process!
Document requests are guided through the invoice lifecycle with the use of a standard set of workflows, steps, statuses, and actions which ensure the documents are fully prepared for the final destination…the ERP system
Security can be applied to keep the documents only visible to people who should view them
Summary views and reports bring visibility to process trends and bottlenecks
The portal unifies Content Management so everyone follows a single global process
Audit and Compliance support is provided via Recorded Event History throughout the entire process
The process cannot be made a reality without the use of technology …
Provides user interface which is pleasant and easy to use
Platform to efficiently store and retrieving content
Tightly integrates with Oracle® Content Management & you ERP system
Utilization of Oracle® Content Management setups and configurations
Easily integrates with existing User Security software
Application screens and forms support multiple languages to allow localizations
Integration with common User Security platforms
Role-Based Security by Shared Service Center
Find out more about OAN ERP Content Management Portal .
Call 303-478-5763 to schedule time with one of our senior team members or fill out our contact form to learn more.