Oracle® Financials Cloud offers a broad suite of modules and capabilities designed to empower modern finance and deliver customer success with streamlined processes, increased productivity and improved business decisions. Oracle Financials Cloud is a complete, modern suite delivering continuous innovation in key technologies such as mobile, social and analytics deployed in the cloud to achieve more, faster, and with less resources.
For more information visit www.oracle.com/partners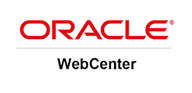 Optimizing processes like Accounts Payable means reducing reliance on paper. Rapid payment handling requires immediate access to application forms, contracts, faxes, images, and other types of content.
Oracle WebCenter Imaging automates the routing of incoming content and ensures that it is available within the context of your business process.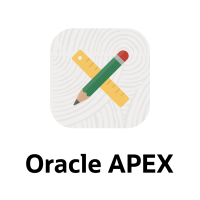 Oracle Application Express (APEX) is a low-code development platform that enables you to build scalable, secure enterprise apps, with world-class features, that can be deployed anywhere. Using APEX, developers can quickly develop and deploy compelling apps that solve real problems and provide immediate value. You won't need to be an expert in a vast array of technologies to deliver sophisticated solutions. Focus on solving the problem and let APEX take care of the rest.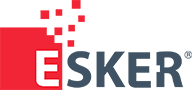 Esker started out as a software vendor back in 1985 with a direct and simple vision in mind — help businesses deliver their paper documents electronically. Today, Esker is widely recognized as a leader in AI-driven process automation software all around the world. Companies use our cloud-based solutions to drive greater efficiency, accuracy, visibility and cost savings throughout their P2P and O2C processes.

Corpay is part of the FLEETCOR portfolio of brands. A payments leader serving customers across the globe.  Our solutions are backed by a strong balance sheet, secure infrastructure, and best-in-class customer support.  Handling over a billion payment transactions across 145+ currencies in over 100 countries.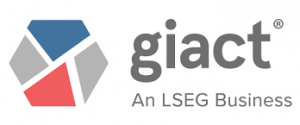 Industry Leading Account Verification Solutions Across Most Industry Verticals. Learn More. Identity, Payments & Compliance Risk. Contact Us About Fraud & Account Takeover Protection. Security Experts. Innovative Technology. Identity Proofing Experts

Join 500,000 organizations who are elevating the customer experience with the power of electronic signature software and Acrobat PDF features. Adobe makes it easy for you to create, edit, collaborate, e-sign, and share PDFs, on any device. Choose from a range of scalable document signing solutions to meet your unique business needs — with or without PDF document management features.

DocuSign helps organizations connect and automate how they navigate their systems of agreement. As part of its industry leading product lineup, DocuSign offers eSignature, the world's #1 way to sign electronically on practically any device, from almost anywhere, at any time. Today, over a million customers and more than a billion users in over 180 countries use the DocuSign platform to accelerate the process of doing business and simplify people's lives. For more information visit http://www.docusign.com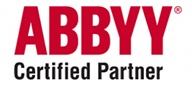 Enterprise automation starts with a comprehensive platform for acquiring, processing, validating and delivering the right data into critical processes. ABBYY FlexiCapture is an Intelligent Document Processing platform built for the needs of today's complex digital enterprise. FlexiCapture brings together the best NLP, machine learning, and advanced recognition capabilities into a single, enterprise-scale platform to handle every type of document, from simple forms to complex free-form documents, and every job size, from ad hoc single documents to large batch jobs requiring tough SLAs. Orchestrating the process from acquisition to delivery, FlexiCapture feeds content-driven business applications such as RPA and BPM, helping organizations focus on customer service, cost reduction, compliance, and competitive advantage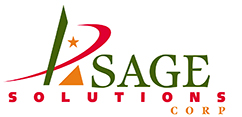 Sage Solutions Corp's mission is to provide a superlative IT and Engineering Consulting Services experience to our clients. With over 20 years of experience, we provide clients with consultants who are consummate professionals and will design, develop and deliver solutions to achieve the desired business, technology, and operational goals. Over the years, our clients have ranged from small business to mid-size to Fortune 500 companies in a variety of industries like Distribution, Building Materials, Medical Technology and Energy & Utilities

Tricentis is the global leader in continuous testing and automation, widely credited for reinventing software testing for DevOps and agile environments. The Tricentis AI-based, automation platform enables enterprises to accelerate their digital transformation by dramatically increasing software release speed, reducing costs, and improving software quality. Tricentis has been widely recognized as the leader by all major industry analysts, including being named a leader in Gartner's Magic Quadrant five years in a row. Tricentis has more than 1,800 customers, including the largest brands in the world, such as Accenture, Coca-Cola, Nationwide Insurance, Allianz, Telstra, Dolby, RBS, and Zappos.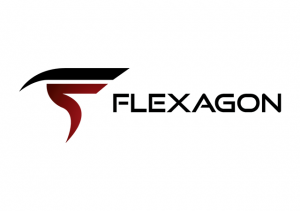 Flexagon is a software company focused on delivering advanced automation tools for the software delivery lifecycle. Flexagon's FlexDeploy is a market leading DevOps and Continuous Delivery product which standardizes and automates software provisioning, build, deploy, test, and release processes. FlexDeploy includes pre-built plugins for Oracle Database, Fusion Middleware, E-Business Suite, Cloud, and many other open-source and commercial technologies.