Invoices are crucial pieces of documents for any existing business. These documents elaborate on all the necessary payment details you need to pay to your suppliers and form an important part of your accounts payable department. Also, invoices are the proof of your company expenditures that later is included in calculations during audits.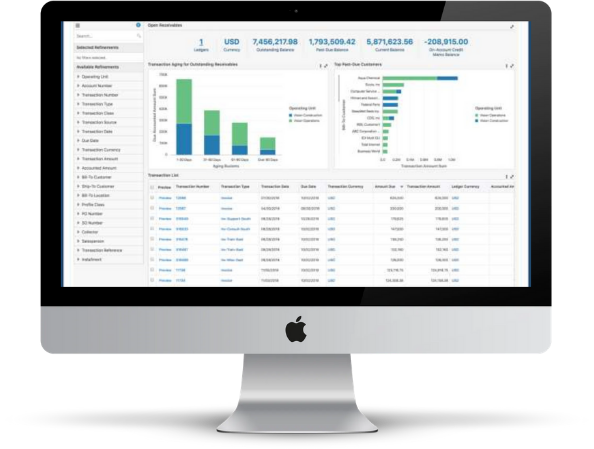 Therefore, ensuring that your invoices are correct, well-managed and organized, and well-tracked is an important part of the accounts payable process. Thankfully, because of Accounts Payable Automation, managing and keeping track of your invoices has become extremely convenient and efficient. Yet, there are a few things that you should always check and make sure are correct. One of those factors is the type of information that your Accounts Payable Automation should include in your vendor invoices.
Therefore, in this article, we will take a thorough look at the kind of information that your vendor invoice should contain so that you have the right kind of information to support your transactions.
Basic invoice information that must be included in a Vendor Invoice
There are particular specifics that every vendor invoice must include. Therefore, make sure that you set this information up while you are setting up your Accounts Payable Automation. Let us go over them, one by one.
Heading specifying Invoice
The first and very important part is the header of the invoice, specified as 'Invoice.' Though it may seem very insignificant, this header will quickly help you differentiate an invoice from other types of notes, including credit notes, quotes, or receipts.
Unique Invoice Identification Number
Your AP automation must have a unique invoice identification numbering system. This will help you give a unique ID to every invoice you receive, which can help you keep records and track them when needed. Therefore, instead of having to look through several invoices, you can simply search your database with the unique ID and be able to find an invoice.
Company name and address
Your invoice should carry the name, address, and contact information of your company. These pieces of information are vital for all documents. Therefore, ensure that you have fed these data to your AP automation so that they appear on every invoice.
Date of invoice and supply
The next information that your AP automation must include in all invoices is the date the invoice was issued and the date when the goods and services were provided (known as supply date). These are mandatory and will help you keep better records. Also, please note that the date the invoice and the goods and services were issued might not be the same. Your AP automation should be set up so that it can automatically date the invoices accordingly.
List of items
Next, the most important piece of information for any invoice to have is a proper list of all the goods and services provided. The items should be listed properly (numerically) and separately. Each item should have a clear description to ensure that it is identified properly.
Total Payable Amount (including discounts and taxes)
Along with the list of items, the next important thing is the total amount payable. The amount for each item should be listed alongside the items. The total sum of the amount payable should be listed properly beneath them. You need to feed your AP automation system with the right format for listing and pricing the items. Other things that should be included under this category are:
Discounts (if any)
Applicable Taxes
A complete breakdown of the amount charged if additional charges exist
Payment terms and method
Other things that you must include in an invoice are the terms of payment and payment methods. Terms of payment refer to all the conditions under which both parties involved have agreed to make the transaction of goods and services for a decided amount. It also includes the payment schedule or due dates.
The next thing to be mentioned is the payment methods. It is necessary to mention the agreed mode of payment and the subsequent details. For example, if the amount is to be paid through bank transfer, the invoice must contain the bank details.
Conclusion
Invoices are an important device in the entire buying and purchase cycle of a business. Not only does it give you a proper idea of the goods and services bought, but it also helps you keep track of your purchases and expenditures. For bookkeeping and the amounts payable department, invoices are important and should be properly listed and managed.
With AP automation, you can easily keep track of all your invoices along with managing and organizing for record purposes. With smart AI and automation, your AP automation can help you create the perfect invoices without any laborious efforts. Therefore, keep in mind this basic information about what should be included in an invoice and format your AP automation accordingly.